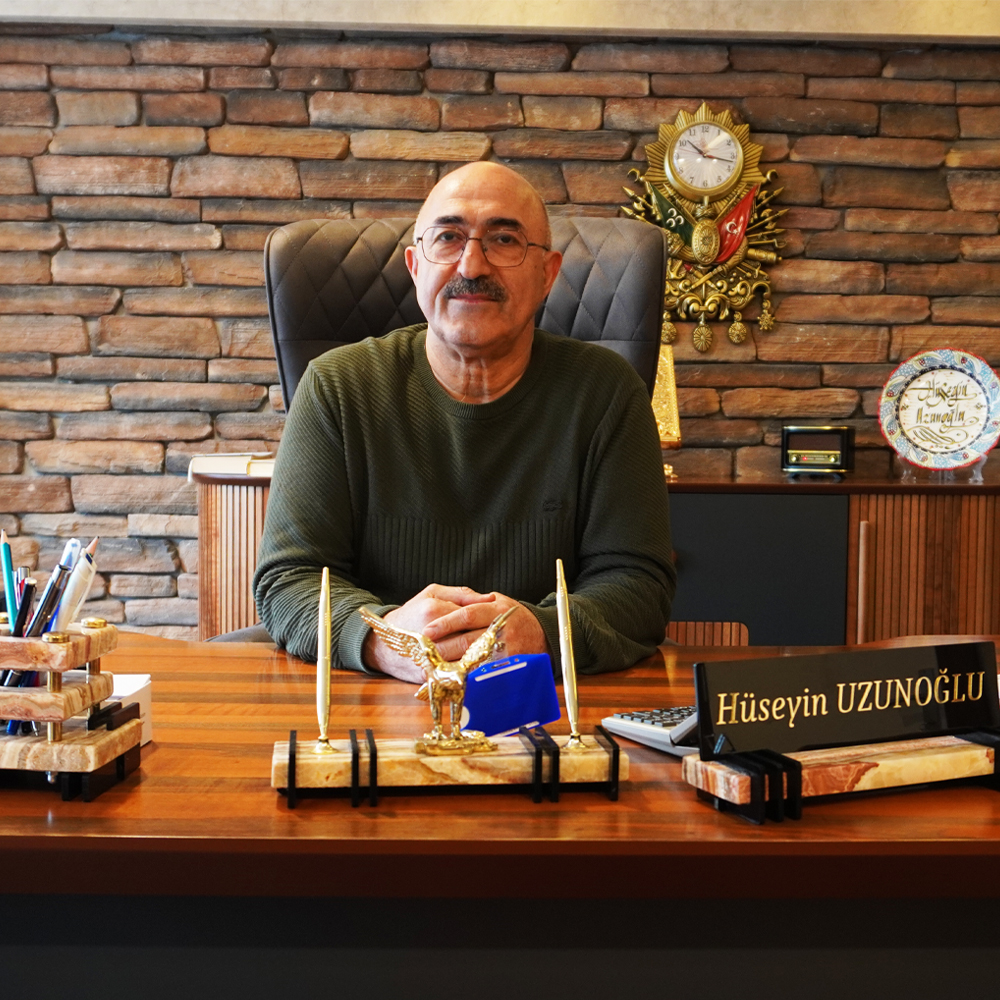 Hüseyin UZUNOĞLU
Founder of Vitalen Holding
In Ankara 1958 borned Hüseyin UZUNOĞLU, is originally from Erzincan. After fulfilling his military duty in 1978, he started his business by making various productions.
---
Foundations of Vitalen Holding
With the arrival of natural gas to Turkey in the 1980s, he took the mission of providing more benefits to our country and started to work on the manufacture of combi boilers with his team. After that, he created the Grup Gaz brand by manufacturing a domestic and national smart combi boiler, from its main board and design to its software and sensors. After many years of successful work in this field, he sold the Group Gaz brand for the purpose of making new investments.
He started working on LPG, LGP, and auto equipment to take his experience in software and innovation one step further. As a result of these studies, an innovative perspective was added to the experiences gained in the automotive sector, and automotive performance-enhancing devices started to be manufactured.
In 2012, he created the Pedal Commander brand with his partners Murat YILMAZ and Kaan UZUNOĞLU. Under the leadership of the Co-Founder Murat Yılmaz's strategic moves in the digital marketing sector, the foundations of a success story stretching from Turkey to the USA were laid with Pedal Commander. made it a brand.
After his success in the automotive sector, he started to invest in the construction and agriculture sectors. As a result of these investments and activities, Vitalen Construction and Vitalen Agriculture companies group was established. The Group companies were gathered under the umbrella of Vitalen Holding in 2021.
As well as domestic production and manufacturing, Hüseyin UZUNOĞLU attaches great importance to social responsibility awareness; therefore, he established the Vitalen Foundation to benefit more people.
He serves as the chairman of the director's board of holding that is helping the development of our country locally and nationally by using the potentials of technology.